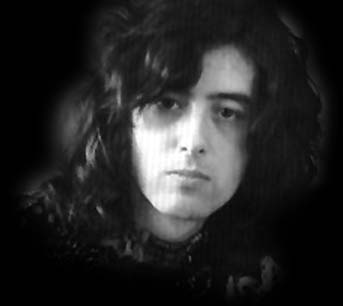 John Gibb describes Page's house: "In most homes, the front room is usually a family room, but Pagey's parents had turned it over to Jimmy. There were records everywhere, a tape recorder, a couple of amps and guitars and other instruments. Plus a really good hi-fi system. Jimmy's mum usually stayed in the kitchen brewing tea for everybody."


Jimmy's mum on the music: "...the jam sessions forced Jim's father and myself to develop an opinion about so-called heavy rock music. I found that I have a thing for it myself. I adore it. You had to shut your mind to everything else and just get into it. So you either loved it or loathed it. I really took to it."

"When I first started art college, the music scene was pretty depressing. Nobody was interested in Chuck Berry or Bo Diddley. All the people wanted was Top-20 stuff and trad jazz. Then about a year later, everything started to happen. The Stones broke through and the Liverpool and R&B scenes started coming together in England. I enjoyed playing and the R&B revival restored my faith in pop music."


He played in numerous jam sessions and eventually became a studio musician.

"One night somebody came along and asked me if I'd like to play guitar on a record. To tell you the truth, I can't even remember who it was. It was a nothing song, I remember that, and it became a minor hit. That led to other session offers and suddenly there were more than I could cope with--often as many as four or five a week."

So it came time to make a decision: "I was missing lectures, taking days off and I finally had to make a choice. I suppose at that particular point I was really enjoying the session work. Many of the sessions were really good and I was allowed to do the solos, which I found to be really constructive work. So it was down to painting or playing. It wasn't too difficult a decision to make. Art college days were over."

Source: Yorke, Ritchie. Led Zeppelin: The Definitive Biography. Novato, California: Underwood-Miller, 1993.


Jimmy Page media on this site:
sound clips
His mother remembered that as a child, "Jimmy was fun, but quiet fun. He wasn't a screamer sort of boy."


When he was 13 his parents bought him a Spanish guitar. With no prior musical experience, "He just picked it up and started to play it. It all seemed so natural. He went along to a fellow in Kingston and had half-a-dozen lessons, but there weren't any guitar masters around in those days. After six lessons, the pupil was usually as good as his instructor."


His parents encouraged his growing obsession with popular and rock and roll music.

"Teaching myself to play was the first and most important part of my education."


His first electric guitar was a secondhand 1949 Grazzioso.


First band was Neil Christian and the Crusaders. "I talked to his parents because they wanted him to stay on at school and not leave for some rock and roll band, but I talked them into it," says Neil Christian.


Singer and guitarist John Gibb: "Jimmy was definitely the star of the band and he was a real raver. He had all the equipment that all the other young guitar players wanted but couldn't afford. He played a Gretsch guitar in those days, great finger-style stuff. He was also the first guy with a foot pedal. All of us young, aspiring players used to check out Jimmy regularly. He had more money to spend on equipment than most of us."


After a few months with the Crusaders, his health began to suffer. Living on the road with insufficient sleep and less than satisfactory food, he contracted glandular fever and had to decide whether or not to continue in his musical endeavors. Fortunately he was able to fall back, for the time, on his second love--painting, enrolling at art college in Sutton, Surrey.